We provide catering containers portable kitchens and more.
Our dedicated team can help you choose a design and shape modified to suit your individual needs.
What is new at our company? See the photo gallery!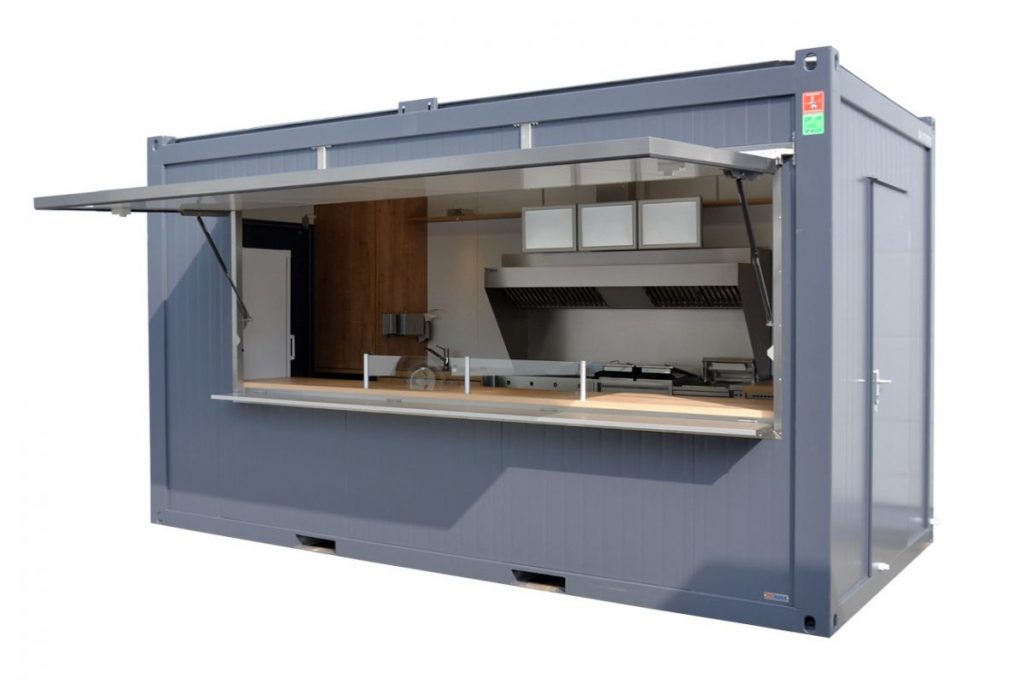 Portable Catering Containers

External measurements & prices:
Portable Container – 500cm L x 250cm W x 250cm H
£ 6.999 ex. VAT
Portable Container – 600cm L x 50cm W x 250cm H
£ 7.999 ex. VAT
Standard Fixture:
One serving hatch or a roller shutter (available anything from 200cm L to 400cm L x 95cm H)
Main door approx. (90cm W x 205cm H).
Standard Fittings & Services:
the standard sanitary area with double bowl sink with a tab on a double door cabinet,
laminate worktops,
some storage units/cupboards (layout tbc by the buyer).
Basic electric installation – consumer unit, three double sockets, main switch &, LED lamp. (AMP package tbc by the buyer).
additional storage cabinets & shelves,
additional serving hatch or a roller shutter
stainless steel worktops,
stainless steel extractor canopy,
air condition unit,
vinyl wrapping & branding & more
To Request a Quote Simply Complete The Form Below & Submit